Since he was a kid in Alexandria, Waleed Saad has always loved two things: photography and travel. Surrounded by his parents who had over twenty film cameras, he began to capture his family and then landscapes until he shot his first wedding. We sat with the destination wedding photographer to learn more about his unique aesthetic along with the heartwarming moments that happen between each shot and the stories born on his account every day, Wanderlust Dahab.
What inspired the name Wanderlust Dahab?
Dahab a beach town in Egypt fills my soul. I went to Dahab after my mother passed away so it really holds a special place in my heart. After visiting it for the first time, I felt like a new person. Of course, the wanderlust part reminds me of travel especially since I also love to travel around Dahab. It's where I feel at home.
Can you tell us about your process as a destination photographer?
My aim is to shoot weddings that truly encapsulate the couple's personalities. I do this by thinking about every detail. I design my own shoots while taking into consideration the location and outfits. Also, I document photoshoots before weddings so now I get a lot of brides asking my input for decorations and elements like that. My core theme is capturing elopement and adventure or destination weddings.
Where do you get your inspiration from? 
I love love. So for me when I watch a romantic film or even a couple walking down the streets holding hands. I simply get inspired by the people, their stories.
How do you direct couples and make them more comfortable?
If I am shooting a wedding, I try my best to make the couple and their families feel like I am warm and an easy to talk to person. As most people are camera-shy, I try to break the ice and then give them tips on the different moods I want to capture. Whether that be cinematic or fun and so on. So I guide the pair step by step as to the techniques or poses they can do so they feel the most comfortable and most importantly themselves. Through all of this, I aim to do this while giving positive affirmations.
How do you capture the bride and groom's chemistry on camera?
What I do is I actually meet with the couple pre-wedding. We do a meeting where we either meet in person or a video chat. This is really key where they get to share everything about themselves and how they connect with each other. From this sit-down, I feel like I know them better and we come out of it as friends, which is reflected strongly in the pictures.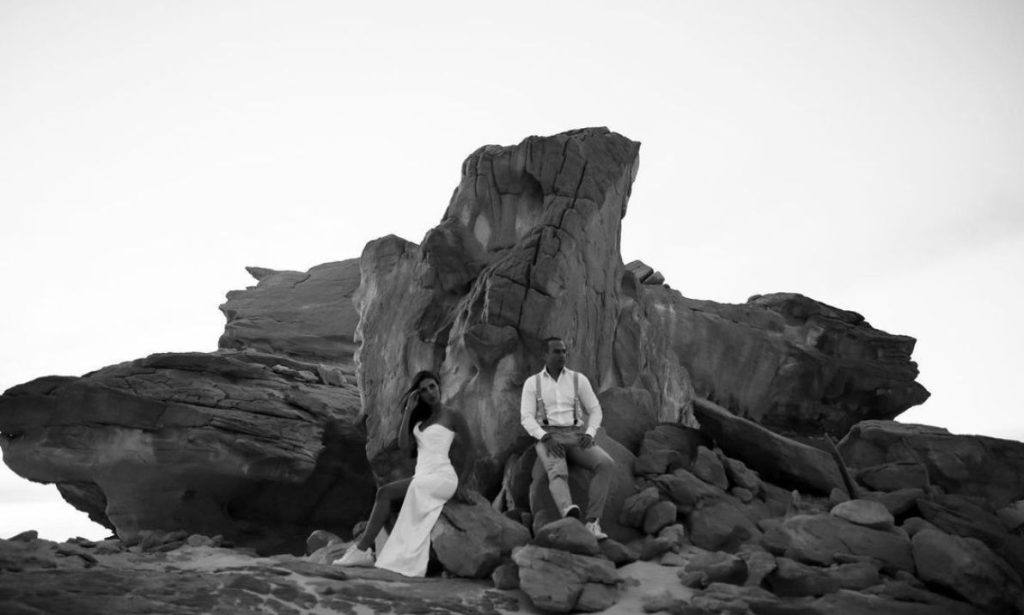 What's your favorite time for shooting weddings?
From a literal time frame, I love the golden hour. It creates a great effect with pictures and during that period, the couple is usually comfortable. My favorite moments to capture, however, are definitely the photoshoots of the couples alone, as I feel like these are the most ever-lasting pictures from the big day. At other times, I also like to take photos of friends couples of the newlyweds. Kind of as a way to show, that these joyous pairings will be you in a few short hours.
Can you tell us about the aspects that we don't see behind the scenes?
The first thing is that when I do photoshoots with the bride and groom, no one attends it. Even the family and friends. That's with the intention to make them more comfortable and to avoid any distractions. The second thing is that I always walk the couple across the different steps I want to take and how I want to capture them so they become more enthusiastic and comfortable with the process.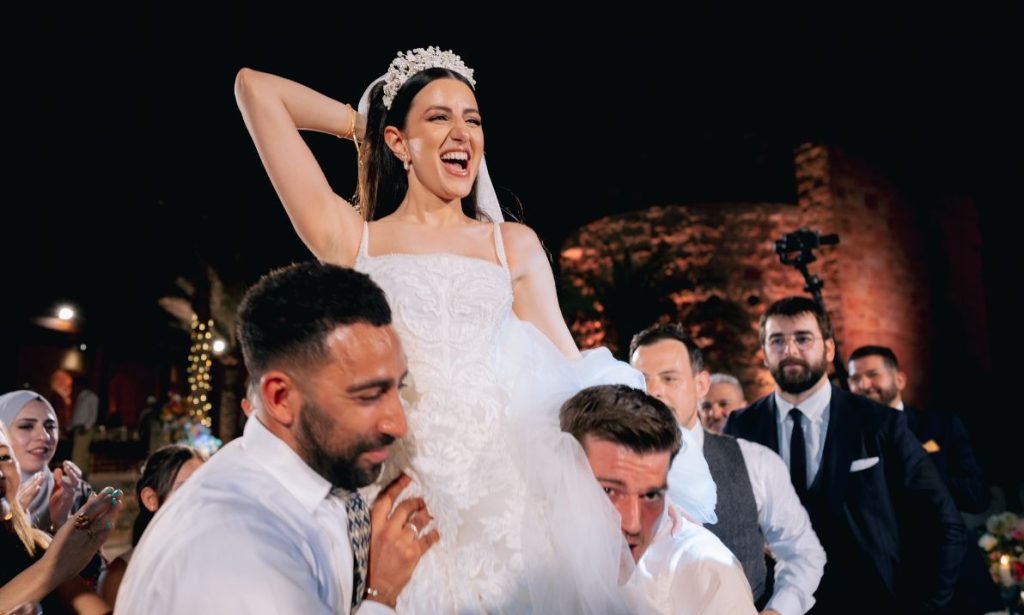 What was the oddest wedding you've shot?
Omar & Dana, from Jordan. The couple met back in 2021 at a bar in London. Omar instantly clicked with Dana's siblings so she invited him to her birthday the next day and from there they just never stopped hanging out. The wedding I shot in Jordan was a bit odd as they had an Iraqi and Jordanian dabke so there were different types of dances keeping in mind that most of the guests were from Europe. So it was quite interesting to watch them attempt the dance moves.
Favorite spot you've captured a wedding at?
Duaa & Salah, this couple I shot their photoshoot atop a mountain on Saint Catherine. They even got dressed on top of the mountain. The wedding itself was by the beach and I remember during the vows the sky suddenly turned pink, creating the perfect romantic ambiance that left everyone mesmerized.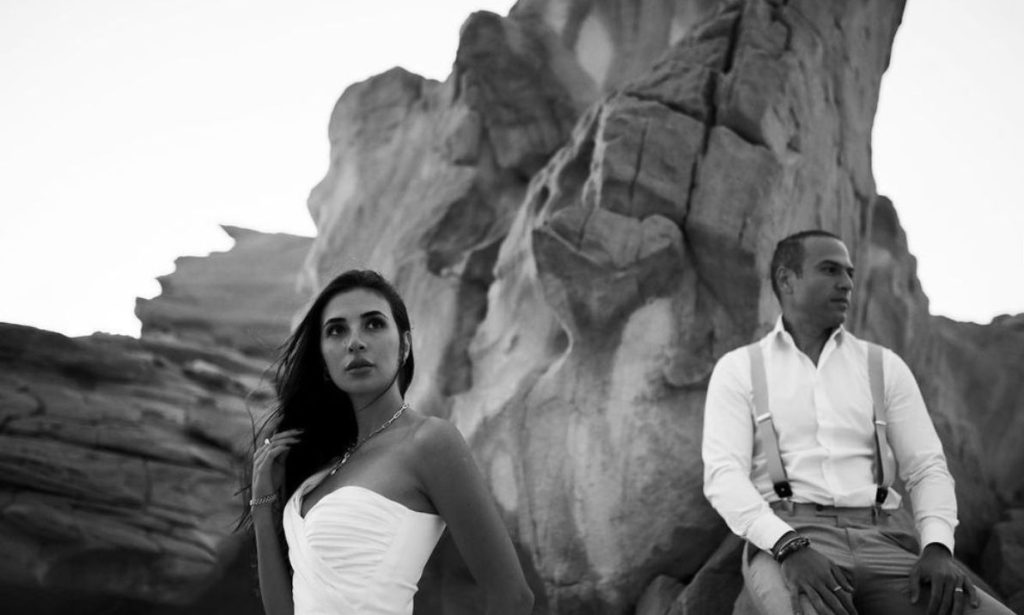 What was the most romantic shoot you've captured?
A French couple named, Gi & Flav. I photographed them in a casual four-day shoot in the Sinai desert. I was taken by their story. At first, they were friends then they started working together then they thought maybe we should try dating? After giving each other that chance, they just felt they were for each other. So as I was capturing them, I felt like the lens truly encapsulated their love. I ended up taking over 4,000 pictures of them.
What are the most romantic areas in Egypt?
For weddings, I like the decor that includes a lot of floral detail. As for me, the main representation of love is flowers. When it comes to specific locations, Sinai and Sukhna are great destinations for weddings. But it's not really about the location, anything can be romantic from the way the ceremony is set up. I personally feel like the boho style weddings are more romantic than fancy as it's simpler, earthy more representative of the love of the couples.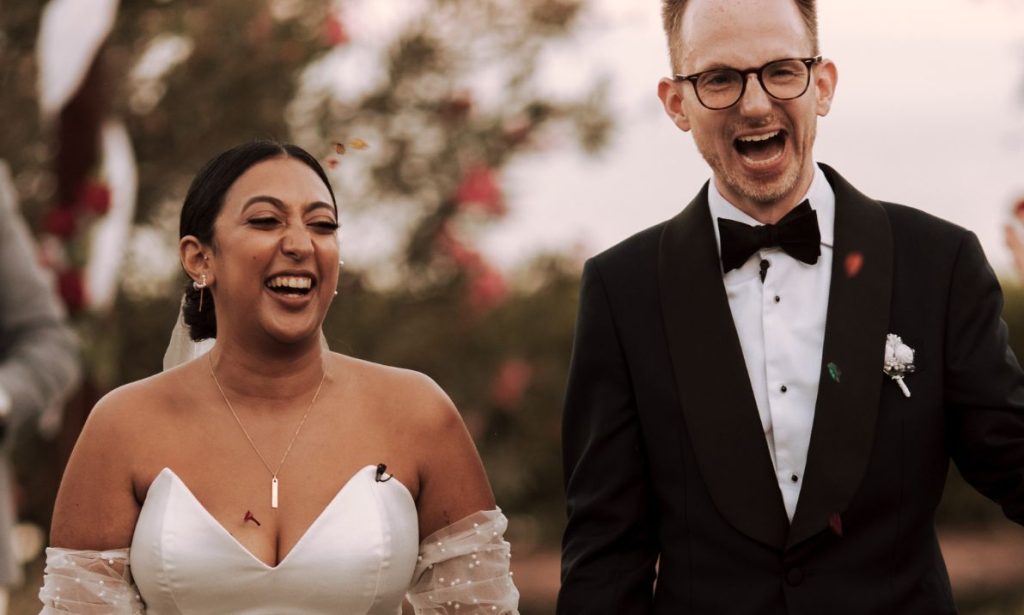 Tell us about a wedding you've photographed that you'll never forget?
Becky & Simon photographed in Dahab. The bride's Egyptian-Swedish and every time she or the groom spoke during the vows they would cry…so it was both funny and romantic. And with the ceremony itself, everyone was dancing, from the couple to the guests from different parts of the world all coming together for this union. The energy in the room then was clear that people were genuinely happy for them to start their lives together. The celebration ended with everyone jumping into the pool.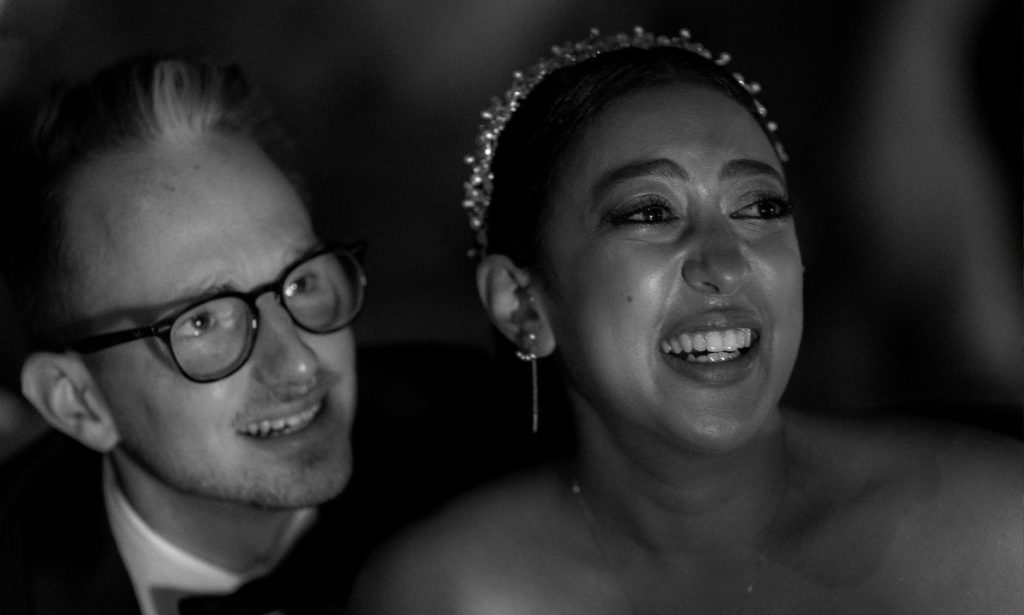 Where would you have your wedding? 
I would have my wedding in the middle of the Sinai desert. The venue itself, from the arches to the ceremony would be in the Sahara and for the getting ready part I will have it atop a small mountain. No one really did this before.
WE SAID THIS: Don't Miss…Capturing Timeless Moments: Wedding Photographers Sharing Their Unique Methods