This past Friday, September 22, the National Cancer Institute hosted a special run with Novartis Pharma Egypt (NVS), in a bid to raise awareness and support patients with Chronic Myeloid Leukaemia. The event hosted by the National Cancer Institute was in collaboration with Novartis Pharma Egypt celebrating World Chronic Myeloid Leukemia Day. The aim of the event was to create awareness of the illness.
CML is estimated to have affected ∼1.2 – 1.5 million people across the globe1, which makes up about 15% of all leukemia cases. CML is caused by blood-forming cells of the bone marrow making too many white blood cells which results in a significantly enlarged spleen, the spread of cancer cells to the bone marrow, and severe anemia, potentially developing into an acute blood or myeloid cancer.
This year's theme for CML awareness day was #LeaveNoOneBehind, the theme's motto symbolizes society uniting and giving hope and support to those affected by the illness.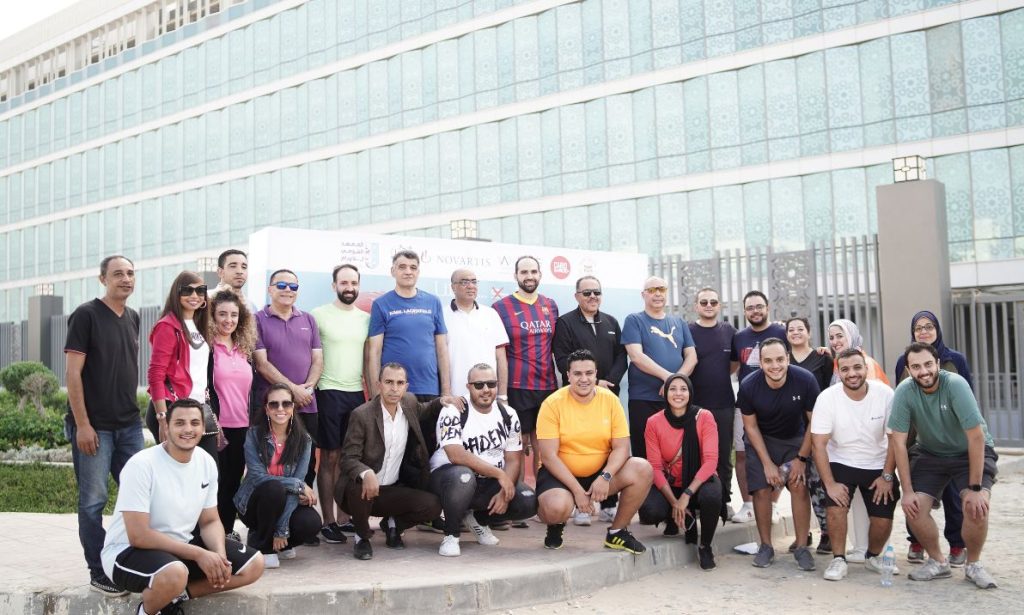 The marathon took place in Sheikh Zayed, Egypt to boost hope and support to all those affected by cancer and their caregivers. While promoting healthier lifestyle choices for all event attendees. The marathon had about 500 runners who took to the track. The National Cancer Institute at Cairo University is the largest specialized cancer center in the Middle East and Africa. The Institute consists of an academic governing body focused on teaching, awarding postgraduate degrees and conducting scientific research in various specialties in the field of oncology.
In addition, it provides a wide range of medical services through many university hospitals that specialize in applying different methods to diagnose and treat cancer patients. It also has a department specializing in environmental development and community services. Through physician visits and field training programs, the institute actively promotes cancer prevention and early detection and trains doctors to work across Egypt.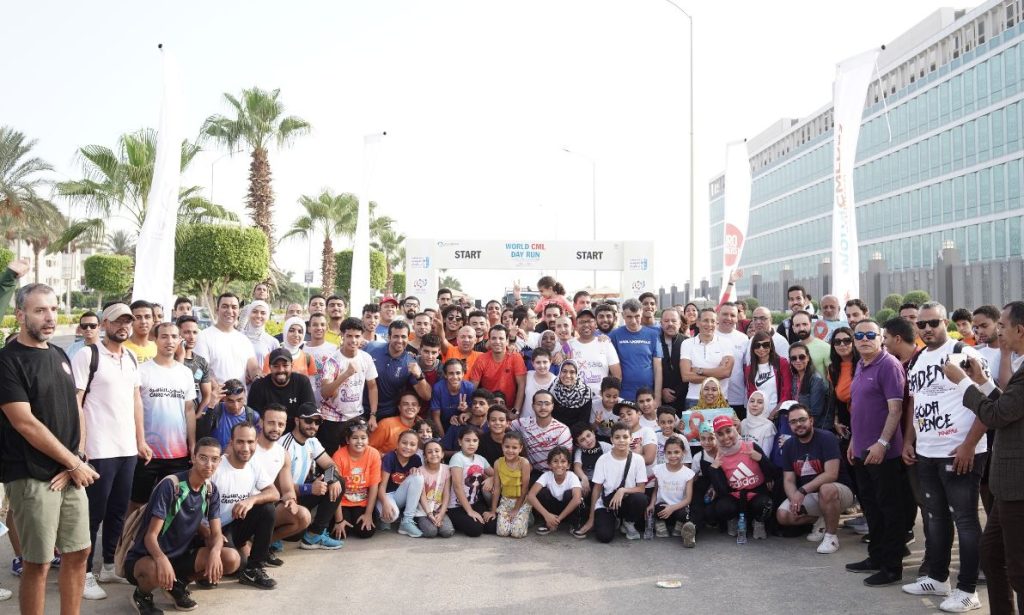 The National Cancer Institute makes for the largest specialized oncology facility in the Middle East and Africa. It provides a wide range of services, including early detection, diagnosis, treatment, and research of cancer. The institute also has a specialized division for environmental development and community service.
NVS is a pioneer in targeted therapies to cell and gene therapy and immunotherapy because combating many types of blood cancer and illnesses demands us to stay at the forefront of innovation. They have pioneered the age of targeted medicines in blood cancer for more than two decades and have created novel treatments for CML patients, making the disease chronic rather than fatal.
The special running event was just the beginning as with each day Novartis and the National Cancer Institute find new and creative ways to support cancer fighters.
WE SAID THIS: Don't Miss… #WarahaKessa: Influencers Support Baheya And Novartis Egypt's Empowering Breast Cancer Platform